Samarium Metal Powder
Time:2017-09-20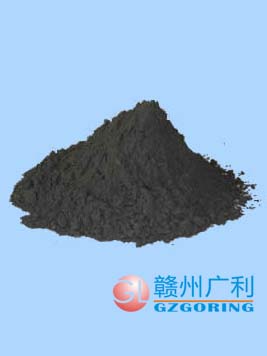 Product Name:
Samarium metal powder
Description:
Dark brown metal powder, easy to be oxidized in the air, no moisture, high temperature. -200-300 mesh, or according to customer requirements of the number of processing production.
Rare earth total: 99%, 99.5%
Samarium metal powder purity: 99%, 99.5%, 99.9%, 99.99% and high purity Samarium metal powder
Use:
Samarium metal powder is mainly used for carbide, manufacturing samarium cobalt permanent magnet, also used for scientific research.
Packing:
Filled with inert gas, 100 grams or 1000 grams/bag, 10 bag/packaging. The outer packing is iron drum or boxes.
Product Specifications:
产品牌号

Codes

化学成分 %Chemical compositions

稀土总量

TRE

金属钐粉相对纯度

Sm/TRE

杂质含量 不大于 Impurities Max
稀土杂质
非稀土杂质 Non-RE
不小于 Min
Fe
La
Ce
Pr
Nd
Eu
Sm-3NA
99
99.9
0.1
0.0081
0.0019
0.0010
0.0010
0.0010
0.0027
Sm-3NB
0.001
Sm-4NA
99.5
99.99
0.01
0.0050
0.0010
0.0010
0.0005
0.0010
0.0013
Sm-4NB
0.0010
(Above specifications, for reference only. Specific indicators according to the analysis of the subject)